CEDRD Certification Prep Class
The 2017 CEDRD Prep Class is now closed. Please call 214-503-7100 or email
info@UnderstandingNutrition.com
for information about the 2018 CEDRD Prep Class.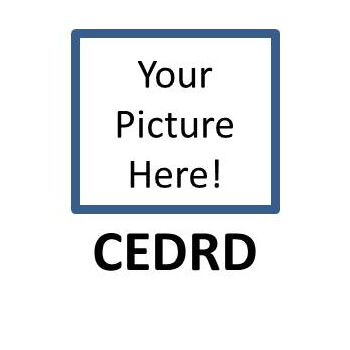 A message from Jessica Setnick:
Congratulations on your decision to pursue the Certified Eating Disorder Dietitian credential (CEDRD)! If you have looked into the requirements, you know that you will need 21 hours of supervision with a Certified CEDRD Supervisor to verify your 2500 hours and sign your paperwork. I am a Certified CEDRD Supervisor and invite you to join the 12 RDs I have mentored to the CEDRD and 18 more who are in the process.
This year I have increased our contact hours to 21 to meet the new standard established by iaedp in 2016. At the end of the year I will sign your CEDRD supervised hours paperwork for all the eating disorder-related hours you worked during the year, as well as up to 500 hours from before you started the course. Class size for this year is limited to 10 participants so that I can give you my fullest attention.
If you would like to join the 2017 CEDRD Prep Class, please see the details below. I look forward to getting to know you throughout the next year!
Jessica
----------------------------------------------------------------------------
The 2017 CEDRD Prep Class Registration Fee is $3600. This includes:
· 12 individual supervision calls throughout the year one-on-one with Jessica Setnick, starting in January of 2017. Each session is scheduled for 45 minutes and can be in person if you and Jessica are in the same location. You select your preferred call day and time when you register, but any call can be rescheduled as needed.
· 12 monthly group supervision calls, each one hour, with the entire class.
· Personal assistance completing your CEDRD application, including the decision to take the required core courses in person or online, selection of your references, choosing the ideal patient for your required case study, and (of course!) encouragement toward the finish line!
· If you have not already completed them, Eating Disorders Boot Camp and Advanced Eating Disorders Boot Camp Training Workshop CD Sets, which together fulfill the CEDRD requirement for 18 continuing education hours in Body Image, Weight & Food Issues; Counseling/Psychotherapy; and Abnormal Psychology & Addictions.
· A copy of each of Jessica's publications:
The just released Second Edition of The Academy of Nutrition and Dietetics Pocket Guide to Eating Disorders;
The Second Edition of The Eating Disorders Clinical Pocket Guide;
Jessica's Nutrition Counseling for Eating Disorders Training DVD, a compilation of videos of Jessica demonstrating her interactions with patients in a variety of situations;
Jessica's best-selling webinar, Double Your Referrals...without Getting Off the Couch, your ultimate guide to working smarter, not harder, and growing your practice with the resources you already have in your office.
· Over 40 CDR-Approved Continuing Education hours, including 21 hours from participating in individual and group supervision and 23 hours for completing Eating Disorders Boot Camp and Advanced Eating Disorders Boot Camp.
· Contact with other members of the group if desired. Previous class members have split costs for the CEDRD required reading materials, roomed together at the iaedp Symposium, shared handouts and resources, and even assisted with relocation and new jobs.
· Free attendance at any of Jessica's presentations throughout the year that you would like to attend, and free recordings of any presentations throughout the year that Jessica makes available for sale.
All in all the CEDRD Prep Class is a fantastic opportunity to be mentored by an icon in our field and to work your way to being certified. If you have any questions, please call Jessica's right hand gal, Celena Caballero, at 214-503-7100.
The CEDRD Prep Class offers three options for payment - 4 quarterly payments of $900, scheduled for January, April, July and October; 12 monthly payments of $300; or payment in full of $3600. We can provide an invoice or complete W-9 paperwork if needed by your employer. (Yes! Employers often cover the CEDRD Prep Class as continuing education, professional development, or tuition reimbursement!)
Once you register, Celena will contact you to confirm your enrollment and schedule your one-on-one calls for the next several months. Group calls generally take place on the third Wednesday of each month at 8pm Central Time. Please specify your payment preference and your preferred call date and time below. Welcome aboard your path to CEDRD!

*Please note that the CEDRD Prep Class is not required to obtain the CEDRD credential and is not directly affiliated with iaedp.
Send Tell-A-Friend Message