Making Food Your Friend Again Workshop... Looking Back to Move Forward
The only weeklong workshop in the country for taking the leap to the next level of eating recovery.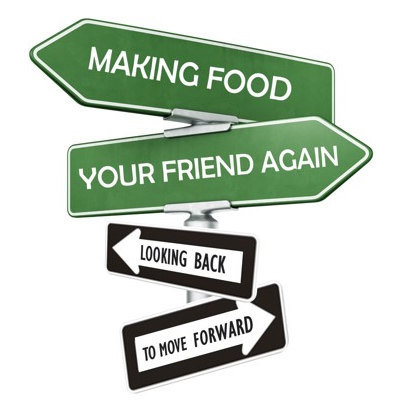 Making Food Your Friend Again is based on the premise that dysfunctional eating behaviors... and the dysfunctional ways we try to solve them... are linked in some way to our past experiences. Some of these experiences were negative situations we encountered with food... others were related to bullying or self-esteem... and others were societal messages telling us that body change was the path to everything good in life.
This weeklong workshop is devoted to uncovering these early lessons and re-writing the stories we tell ourselves about food and eating... and it's not just lecturing or a group bitch session.
Every day we participate in meals together, processing afterward our experiences before, during, and after we eat. This opportunity to hear, feel, and see ourselves as attuned eaters shows us where we need to change and where we simply need to listen more mindfully to what is already there.
Making Food Your Friend Again is the workshop you've been looking for if...
You've worked in therapy on healing your eating, but you feel you've been stuck recently without any progress...
You never had an "eating disorder" but you've often felt there was something wrong with your attitude or behaviors with food...
You berate yourself for never accomplishing your eating goals...
You are ready to get an expert opinion or where you need to focus your efforts.
Before enrolling, you will speak with Jessica to ensure the timing is right for you in this workshop.
The summer date has not been set, so please email Info@UnderstandingNutrition.com to be added to the waiting list for more information.
Send Tell-A-Friend Message