Advanced Eating Disorders Boot Camp Downloadable MP3s
Advanced Eating Disorders Boot Camp - Four content experts teaching how their area of expertise meshes with eating disorders:

Addictions - Mark Bird
Cognitive Behavioral Therapy - Beau Nelson
Endocrinology - Marilyn Cox
Obessessive-Compulsive Disorder - Kim Rockwell Evans

Price: $298.00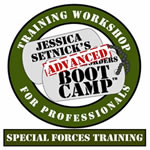 Advanced Eating Disorders Boot Camp: Special Forces Training Home-Study Course
Advanced Eating Disorders Boot Camp: Special Forces Training Home-Study Course... taking you where no eating disorders workshop has gone before.

Jessica has assembled a dream team of experts to teach you their tools and answer your questions.

Price: $249.00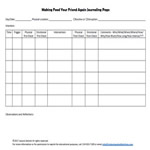 Making Food Your Friend Again Journaling Page
This is the handout I mentioned in my presentation Thursday evening in Houston.

Price: $0.00